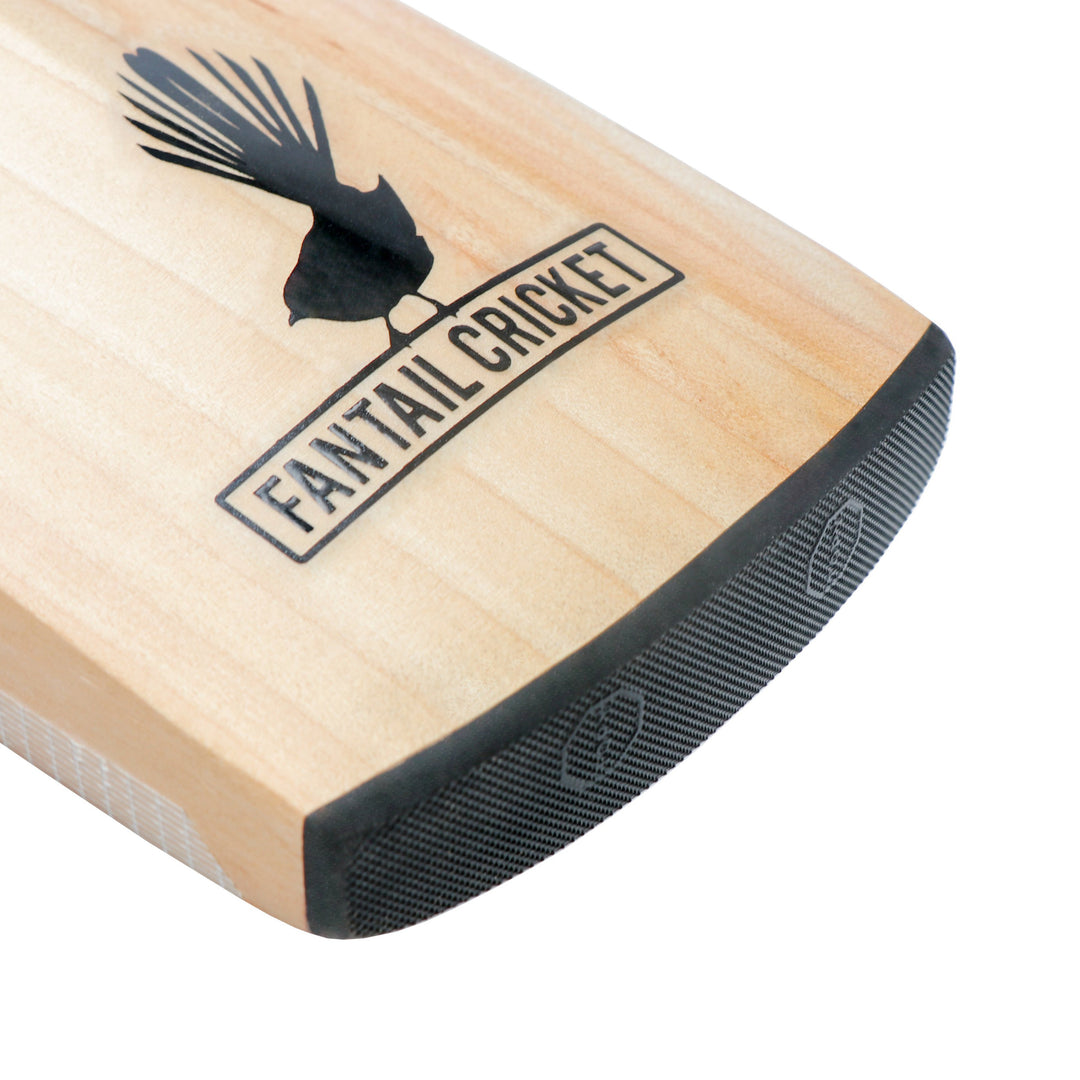 Rubber Toe Guard Kit
Regular price
$19.00 NZD
/
Tax included.
Shipping
calculated at checkout.
---
International orders are shipped delivery duties unpaid (DDU)
Afterpay available in-store & online
A toe guard is designed to protect the toe of a cricket bat from wear and tear and to prevent the toe from soaking up moisture.
The rubber toe guard adds a thick layer of protection between the toe and surface. It's excellent for preventing excess moisture and damage from crease tapping and sliding your bat.

This DIY kit includes the following:
2x 125mm - 33mm Black Rubber Toe Guard Strips 
1x Selleys Quick Fix Supa Glue Shock Proof 3ml (enough glue for two toe guards)
2x Pieces of sandpaper

INSTRUCTIONS
- You will require a craft knife and a hairdryer/heat gun
1. Make sure the toe is clean of dirt and moisture, and any cracking is sealed.
2. The toe should be a flat surface. This may require sanding.
3. We'd recommend heating the toe guard with a heat gun or hairdryer for best results.
4. Apply glue to the toe's base, ensuring the entire surface is saturated and there are no dry spots.
5. While the glue is wet apply the heated toe guard and hold it down on the toe for 1 minute. We'd recommend holding it with an old towel as the toe guard should be hot to the touch.
6. Stand the bat upright against a wall for 3 hours to cure.
7. Cut the excess rubber off with a craft knife make sure both hands are behind the blade at all times (This step needs to be done by an adult).
8. Use sandpaper to smooth any sharp edges and corners.
9. The glue can be used to stick down any corners if the toe guard comes loose during use.
To get a shipping quote add your the items you would like to purchase to your cart and proceed to the checkout. Our system will calculate the best shipping rates available based on your delivery address
Please be aware that all international orders are shipped delivery duties unpaid (DDU) and that you, the customer, are responsible for any local customs fees, taxes, and/or duties. Any import duties and taxes are charged once the package has reached the destination country and these charges must be paid by the recipient of the package. Unfortunately, we have no control over these charges as customs policies vary from country to country. If you have questions related to customs charges you are advised to contact your local customs office.
New Zealand - orders are sent through Post Haste. Allow 1 to 5 business days for delivery.

Australia -  Orders are sent through two carriers. For DHL Express, allow 1 to 4 business days for delivery, and NZ Courier Post allow 5 to 14 business days.

Rest of World - Orders are sent through DHL Express. Allow 3 to 8 business days for delivery.